Matt
Founder and Owner
Outdoor Fit Lead Instructor

Matt has over 23 years of experience in the fitness industry. Serving 11 years in the military as a Physical Training Instructor teaching fitness classes across the world. After leaving the military in 2005, Matt went on to work for the Ministry of Defence as a Gym Manager and Specialist Instructional Officer of physical training for 10 years which included training and fitness testing within the armed forces. During this period and over the last 12 years Matt has managed and delivered military style fitness classes for the public. Over the years Matt has gained a variety of qualifications, such as Level 3 Personal Trainer, Spinning Instructor, Self-defence instructor and Level 4 teaching qualification, First Aid and Health and Safety Trainer. Matt derives most pleasure in helping members to achieve their fitness goals and dreams by providing fun effective and enjoyable fitness sessions for all fitness levels. Favourite exercises include: 360 degree squat jumps, crazy elbow taps and burpee bulldog.
Matt's hobbies include: boxing, exercising, cycling, hill walking.
Richie
Outdoor Fit Instructor

Richie served for nearly 10 years in the British Army with the Grenadier Guards and Royal Engineers. He has deployed on operations in numerous countries including Northern Ireland and Iraq. He qualified as an Army Physical Training Instructor and gained experience training soldiers within his regiment. Upon leaving the armed forces, he gained various fitness qualifications in personal training and fitness instruction up to Advanced Level 4 and is a specialist in training clients with obesity and Diabetes.
Richie likes to deliver all types of Outdoor Fit classes during which he enjoys giving members a challenging, fun and varied workout. His favourite exercise is the 'double burpee' consisting of 2 press ups, 2 squat thrusts and 2 squats! ….REPEATED!!
Richie's hobbies include rock climbing, cycling and taking part in endurance events such as the Paras 10. He also enjoys attending ODF socials.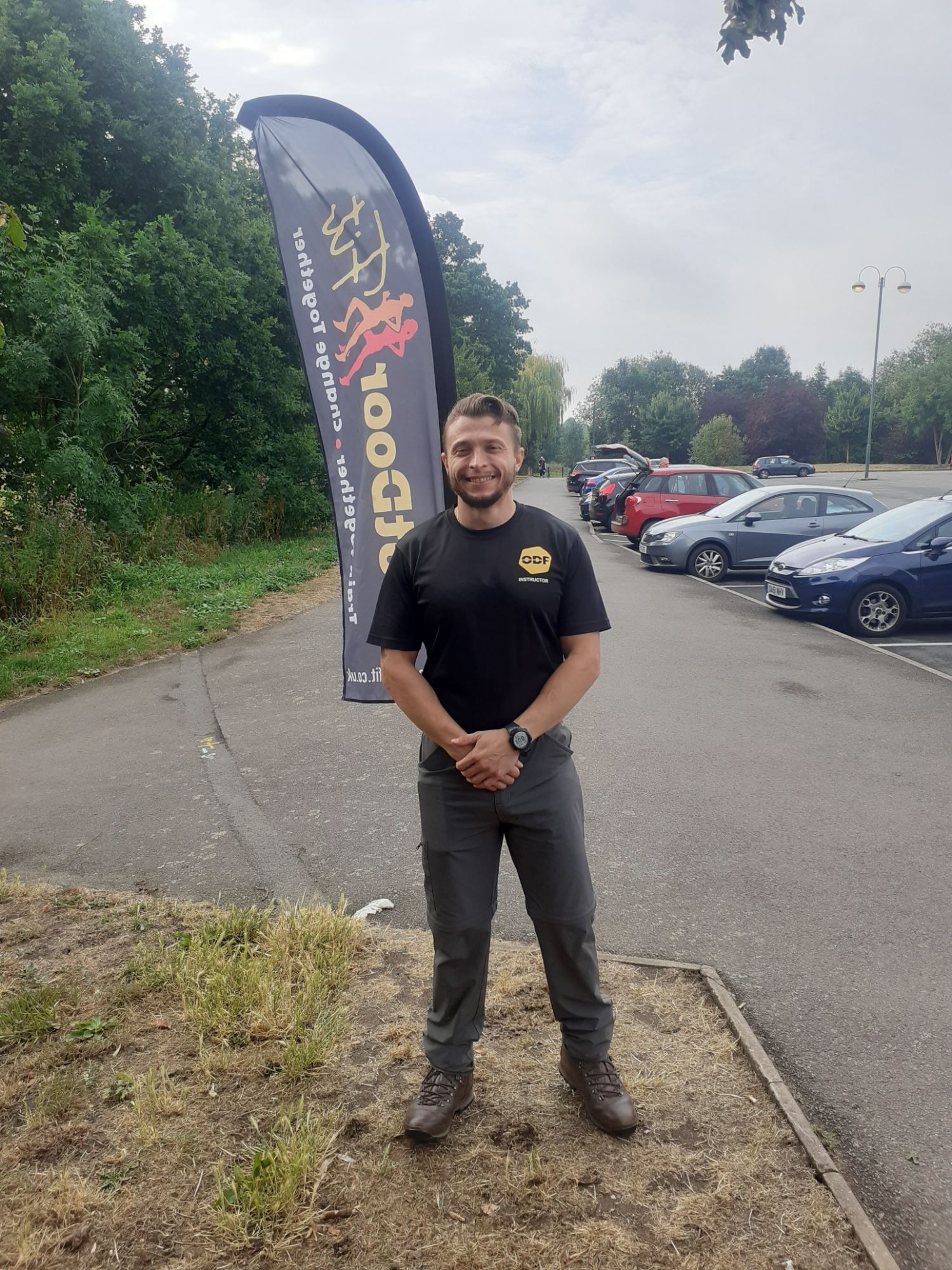 Dan
Outdoor Fit Instructor
Dan has been working in the fitness industry for around 5 years across starting out with British Military Fitness and since then has become qualified as a level 3 Personal Trainer and Level 4 as a specialist in nutritional performance and weight management. He has gained numerous CPDs such as boxing and padwork, circuit training, kettlebell and medicine ball specialisms and is also First Aid qualified.
Dan juggled a career in engineering with personal training and had served in the Army as an Officer across multiple cap badges finishing up with the REME Reserves over the course of ten years. During his time in the Army he was a member of the Army Taekwondo team, which has been a big passion in his life. Dan's favourite exercises are those that involve stretcher races with lots of kit attached
Dan's hobbies include weight lifting, martial arts and learning about nerdy subjects like physics and finance.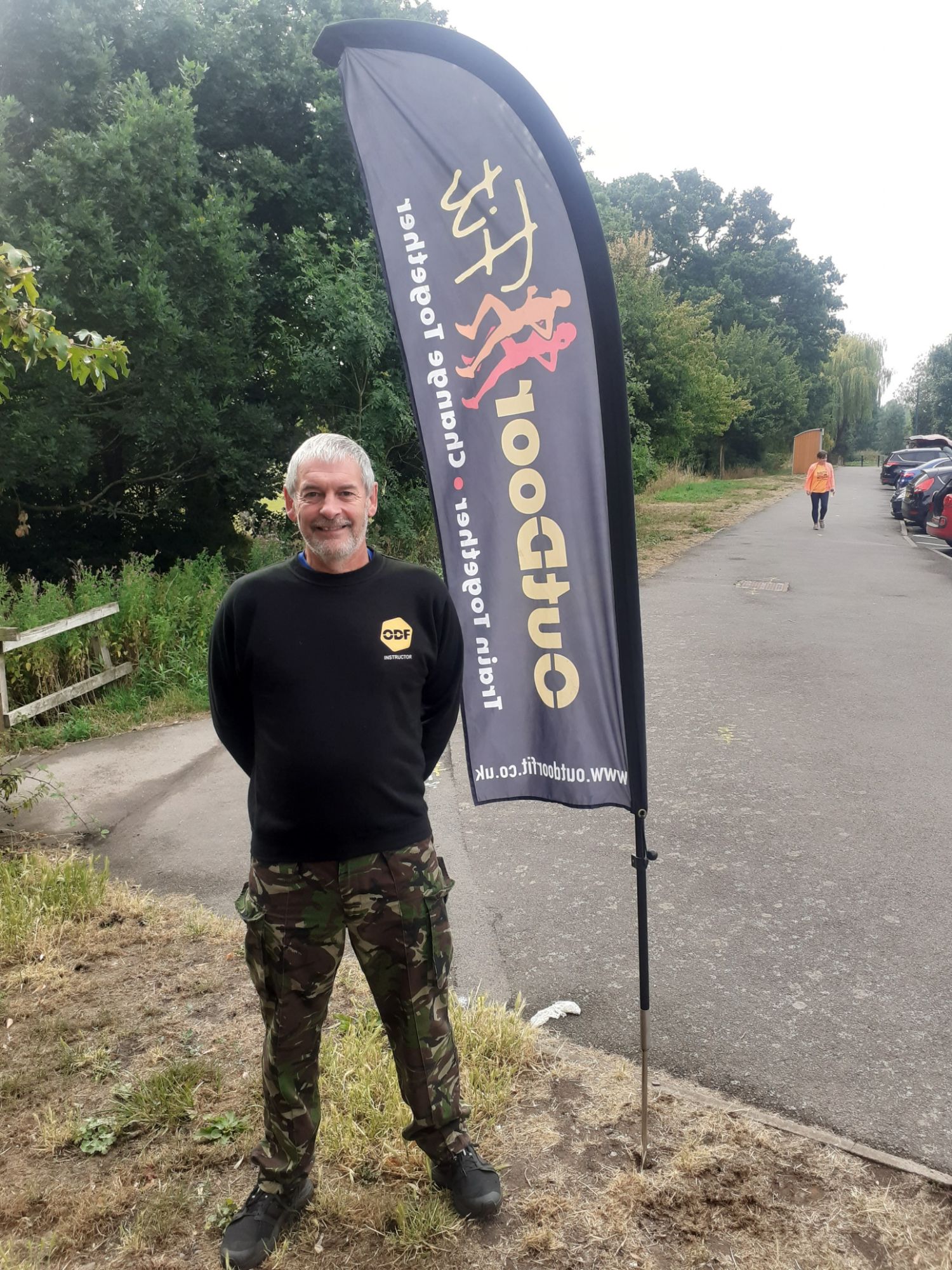 Andy
Outdoor Fit Instructor
Joined BMF in 2017 and been a consistent member through to ODF ever since. Joined the instructor team in 2022 after passing L2 gym instructor course.
Oldest member of the instructor team. With two boys and two grandchildren
Was a swimmer at international level competing at the 1978 & 1982 commonwealth games for the Guernsey Swimming Team. Specialising in 100 & 200 breaststroke
Hobbies include doing 3 or 4 ODF sessions a week, walking, kayaking, reading and participating in Para 10 events tabbing events.
I love the ODF family and enjoy instructing as well as participating.